Buchheit Tax
If you are looking for a blend of personal service and expertise, you have come to the right place. We offer a broad range of services for business owners, executives, individuals, and families. Our rates are some of the most affordable in the surrounding area. We are experienced and friendly.
Call 563.557.4441 or e-mail us today for an appointment.
---
Services
Individual Tax Preparation
Corporate Tax Preparation
Partnership Tax Preparation
Quickbooks Consulting
Monthly Financials
Payroll Processing
Payroll Reports
Sales Tax Compliance
Bank Reconciliation
Testimonial
"I have been a client of Buchheit Tax Service since 1985. The staff is very friendly and knowledgeable. There isn't anyone else that I would trust to prepare my taxes."
— Robb Munter
Services
Tax Preparation
Quickbooks Consulting
Monthly Financials
Payroll Processing
Payroll Reports
Sales Tax Compliance
Bank Reconciliation
About Us
Buchheit Tax Service started in 1972. It was originally named Harry's Tax Service. Harold Buchheit started the company with the goal in mind to help out his friends and family. He always prided himself in top notch service with a personal touch. The philosophy caused the company to grow tremendously.
His son, Dennis Buchheit, joined the company in 1993 after he graduated from Loras College. He is driven to uphold the standards that his father created.
Buchheit Tax Service is currently blessed with an incredible staff of dedicated people. The individuals of the Buchheit team take to heart at providing the highest level of personal service.
Our Team
Dennis Buchheit
Dennis Buchheit
fax 563.557.4409
I started in the accounting business in 1993 after I graduated from Loras College. I find tax and accounting to be very enjoyable and I love helping my clients achieve their goals. Also, I am one of the few people who have had the pleasure to work with their father.On the personal side, I have a wonderful wife and two great daughters. My daughters are very involved in school and sports which keeps me busy. I enjoy playing golf and basketball when I get a chance. Also, I love to coach youth sports.
Harold Buchheit
Harold Buchheit
fax 563.557.4409
In 1972 I started my accounting business. I have been very blessed with the clients I have had through the years. I consider many of them my best friends. I look forward to seeing everyone and working on their taxes. I have two sons and four grandchildren that keep me busy. Also, I am a huge cub and Bear fan. In fact, I think this is going to be the year for the Cubs!
Laurie Bowden
Laurie Bowden
fax 563.557.4409
As an Accountant I provide accounting services including financial statement preparation, QuickBooks consulting, and payroll services. Also, I am responsible for preparing tax returns for individuals, partnerships, and corporations. I graduated from Loras College, in 1989 and hold a Bachelor of Arts degree in Accounting. I have 25 years of experience in public accounting and tax preparation. I have a wonderful husband and four amazing daughters who keep me very busy. I enjoy watching my daughter play sports and spending time with my family.
Kelly Davis
Kelly Davis
fax 563.557.4409
I joined Buchheit Tax Service in December 2011 as the Client Relations Specialist. In 2002 I graduated from Hawkeye Community College in Waterloo. My family and I moved back to Dubuque in November 2011. Since we have been back we welcomed our second daughter in October of 2013. I am excited to get to know all of our clients and work with the excellent staff.
Sherri Wolf
Sherri Wolf
fax 563.557.4409
I graduated from Northeast Iowa Community College in 1991 with an Associates Degree in Accounting. I joined Buchheit Tax Service in 2010 and really enjoy working with the rest of the staff. I am from Bankston, Iowa where I live with my husband, Ronnie, and three of our four children. We also have two wonderful grandchildren who we love to spend time with. I like to read, cross-stitch, fish and just spend time relaxing.
Jaret Loney
Jaret Loney
Erin Dema
Erin Dema
Valerie Kieler
Lexie Trotier
Rachel Allen
Rachel Allen
Abbie Gentz
Abbie Gentz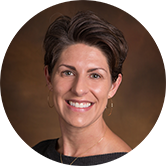 Jessi Bushman
Jessi Bushman